Global's sponsored feature, "the Good News" has been found in breach of the Broadcast Code after an Ofcom investigation.
Two complaints were received by Ofcom about the feature which was broadcast across 46 Global Radio stations on 8th June at different times of the day. The item appeared after news bulletins with a pre-recorded sponsor credit and was read by the news reader.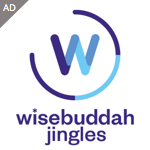 Global said that the feature was a sponsored specialist factual strand that sat alongside the main bulletin as entertainment, sport, business or travel would. They felt that listeners were familiar with such sponsored editorial and would have immediately have recognised it as such. They also pointed out that "the Good News" was in addition to, rather than part of the main bulletin, which retained its usual length to safeguard quality, localness and integrity. The feature was signalled and separated from other material that was not subject to the sponsorship deal with credits.
Ofcom accepted that the items broadcast as "the Good News" were similar to traditional "and finally" stories which often mark a change of tone of coverage of more serious events, but describing such stories as "the Good News" didn't make them specialist factual strands or separate them them sufficiently from news bulletins.
It was noted by Ofcom that Global considered it had safeguarded the quality, localness and integrity of news but said, "it is of paramount importance that news broadcasts are not, and do not appear to be, subject to commercial influence. Specialist factual strands must be clearly defined and readily distinguishable from news bulletins or news desk presentations if they are to be subject to any commercial arrangement". The decision: breaches of Rule 10.3.