Radiocentre urges stations to play Yemen ads

Radiocentre is helping to co-ordinate the latest appeal by the Disasters Emergency Committee across commercial radio, in response to the humanitarian crisis in Yemen.
Radiocentre and DEC have recorded 20 and 30-second messages, voiced by the presenter and broadcaster Sandi Toksvig, which are now available to all stations via the Audiotrack system.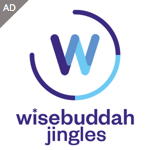 "Stations are not obliged to take any action, but we hope they feel able to participate," Radiocentre told RadioToday. "The DEC would be grateful for the copy to be played as often as possible with a particular emphasis on the next week."
Stations wanting to promote the donation appeal online are urged to use this link to credit radio: "http://www.dec.org.uk/?utm_source=Radiocentre".
Any stations wanting to play the ads but are unable to access Audiotrack, contact [email protected]