50 million DAB receivers now sold worldwide

New figures have been released from WorldDAB showing over 50 million DAB Digital Radio receivers have now been sold.
The information also shows coverage and household penetration for markets in Europe and Asia Pacific up to the end of 2016. The UK now has total receiver sales of 31.7 million, along with an increase in the number of new cars fitted with DAB as standard to 87%.
Available to download here, the new version includes information on receivers sold in cars for Denmark, Germany and The Netherlands – plus details on emerging DAB+ markets.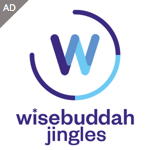 Key findings include:
Over 53 million receivers (including automotive line-fit) have been sold worldwide
Growth in digital radio being fitted as standard in new cars – Norway (98% of new cars with DAB), UK (87%) and Switzerland (66%) lead the way
DAB population coverage continues to grow: Norway (99.7%), Switzerland (99.5%), Denmark (98%), The UK (97%), Germany (96%) and The Netherlands (95%)
Next wave of markets developing strongly – 23 countries with DAB services featured in infographic
Norway's digital switchover has had a significant impact on digital radio sales and reach, with cumulative receiver sales reaching 3.9 million and listening reach up to 69% at the end of Q4 2016. This is alongside a jump from 63% to 98% for new cars sold with DAB+.
Switzerland, starting its own digital switchover in 2020, has seen cumulative receiver sales increase to 2.8 million with the DSO marketing campaign due to start this year.
Over eight million receivers have now been sold in Germany, with coverage up to 96% of the population and 98% of 'first level' roads. 581,000 receivers have now been sold in The Netherlands and Italy has almost reached the 1 million receivers sold mark. Over 3 million receivers have now been sold in Australia, with new services in Canberra, Darwin and Hobart due in 2017.
"In the last year digital radio has continued to go from strength to strength and the increase in receiver sales and listeners shows that the future of radio is digital," said Patrick Hannon, President, WorldDAB. "It's not just the markets looking at digital switchover, but the next 'wave' where growth has been impressive. In particular, Australia, France, Italy, Germany and The Netherlands have all seen a significant jump in receiver sales."
The infographic also details emerging DAB markets for the first time. In Belgium it's expected that later this year regular DAB+ services will cover 99% of the population. In France regular DAB+ services are due to launch in Lille, Lyon and Strasbourg later this year and Slovenia launched regular DAB+ services in September. Austrian regulator RTR recently announced it is providing up to four million euros for the launch of DAB+ services.