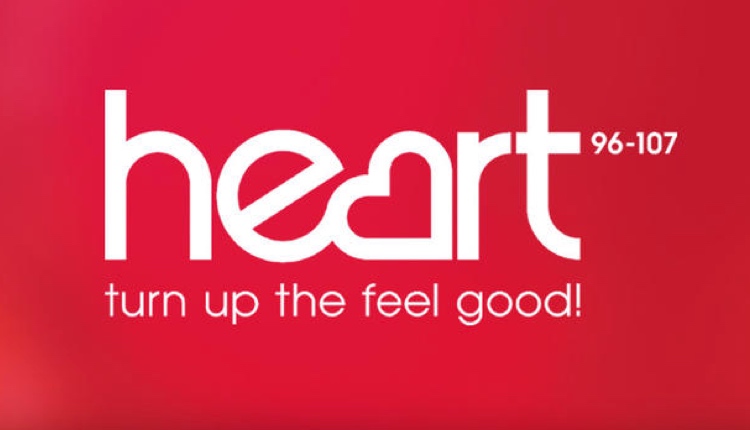 RAJAR Q1 2018: Heart grows bigger than Radio 1

Heart has overtaken BBC Radio 1 in terms of weekly reach for the very first time – making it the first commercial radio brand to ever have more adult listeners than the historic BBC station.
BBC Radio 1 has dropped from 9.8m to 9.4m in reach this quarter (15+) whilst the Heart brand is up to 9.5m across Heart, Heart 80s and Heart extra. The increase for the brand is helped by Heart 80s – now reaching 1.4 million people every week just a year after it was launched.
However, BBC Radio 1's audience rises to 10.34m when listeners aged 10 and over are included, and the station boasts over 10 million weekly views on YouTube and 10 million followers across social media.
And whilst general Digital Radio listening is dominating the headlines this quarter with a milestone 50% achieved, a number of digital-only stations have gained record results as well.
BBC Radio 6 Music has a record 2.5m weekly listeners and Capital Xtra has added half a million listeners nationally in the last 12 months – and nearly doubled its reach in a year in London, jumping from 380,000 to 709,000 listeners every week. It's also a good day for talkRADIO, as the audience increases 30% to 316,000 listeners. At talkSPORT, the station is back over 3m weekly listeners nationally.
More headlines from around the country
61% of Bauer Media's listening is via a digital device compared to commercial radio industry average of 52%.
The battle of the national 80s stations is hotting up, with Absolute 80s also increasing – up to 1.5m from 1.3m a year ago.
KISSTORY remains the biggest digital-only commercial station with 1.9 million listeners – up 19% year on year.
Union JACK is up 60% year-on-year, going from 71,000 to 114,000 national listeners via SDL, and Smooth Extra has seen a 37.5% increase to almost a million listeners.
Virgin Radio gets its highest hours listened, a 74% increase on last year, with reach also up 23% year on year, and Jazz FM is up to almost 600,000 listeners.
Radio X has its biggest ever national audience, adding more than a quarter of a million listeners in the past year and now reaches 1.6 million people each week. Chris Moyles has lost audience quarter-on-quarter but increased year-on-year.
Magic Radio Network records 3.8 million listeners growing 6% year on year whilst Ronan Keating and Harriet Scott's national breakfast show reaches 1.1 million listeners, growing 6% year on year.
Magic Soul is up 24% YoY, reaching a record 299,000 listeners, and Magic Chilled (up 28% YoY with 259,000 listeners).
Christian O'Connell's national Breakfast Show on Absolute Radio ends its run with two million listeners, with 7% year on year growth.
80% of listening is done via a digital device for Absolute Radio Network.
LBC is now reaching a record 2.2 million listeners every week, adding 382,000 listeners in the past year – the highest number in its 45-year history. In London, LBC now reaches 1.3 million listeners every week up 183,000 year-on-year.
The Radio 1 Breakfast Show With Nick Grimshaw now attracts 5.10 million listeners per week, compared to 5.72m last quarter and 5.14m last year. Including all listeners aged 10+, the show now has a weekly audience of 5.53m.
BBC Radio 2's weekly audience was 15.41 million (from 15.49m last quarter and 15.02m last year) while the station's share of listening was 17.6% (18.3% last quarter and 18.1% last year). The Chris Evans Breakfast Show attracted 9.12 million listeners per week, compared to 9.43m last quarter and 9.38m last year.
BBC Radio 3's audience was 1.93 million (from 1.95m last quarter and 1.88m last year) and its share was 1.2% (1.1% last quarter and 1.1% last year).
BBC Radio 4 posted a weekly reach of 10.91 million during the quarter (11.25m last quarter and 11.11m last year) and a share of 12% (11.8% last quarter and 12.5% last year). The Today programme has 7.22 million listeners each week (Monday – Saturday), from 7.27m last quarter and 7.35m last year.
BBC Radio 5 live posted a reach of 5.14 million listeners (5.45m last quarter and 5.34m last year) and a share of 3.1% (3.4% last quarter and 3.6% last year).
BBC Asian Network drew 628,000 listeners, compared to 661,000 listeners last quarter and 623,000 last year.
The BBC World Service posted a weekly UK audience of 1.43 million (from 1.51m last quarter and 1.33m last year).
In London, Global is dominating with Capital, Heart and LBC getting the top 3 commercial stations in terms of hours and share – with Bauer's Kiss coming in 2nd place looking at reach. A number of London-based stations have seen a significant increase this quarter, including talkSPORT (up 10% this quarter to 773,000 listeners), Smooth Radio (up 6% to 851,000 listeners) and Radio X (up 6% this quarter, but up 40% year on year to 531,000 listeners).
Local services such as Chris Country and Encore Radio are on the up. Chris Country is now attracting 34,000 listeners (from 23,000 last quarter) and UKRD's Encore Radio has doubled its audience to 30,000. Thames Radio, which has recently re-introduced a voiced breakfast show (with Dean Martin) has dropped from 15,000 listeners to 13,000.
The Top 10 stations in London looks like this:
BBC Radio 4 (2.7m)
BBC Radio 2 (2.1m)
Capital (2.1m)
Kiss (1.9m)
BBC Radio 1 (1.5m)
Heart (1.4m)
Classic FM (1.3m)
Magic (1.3m)
LBC (1.2m)
BBC Radio 5 live (1.1m)
Quotes
Bob Shennan, Director of BBC Radio and Music, said: "The majority of listening is now digital – a really significant moment for all of us in UK Radio. The BBC has played an important part in the success of digital innovation and our brilliant digital stations continue to attract new, wider audiences. I'm delighted that 6 Music has got record listeners and that the digital share of listening for Radio 2 and Radio 5 Live is greater than ever before. We'll continue to reach younger audiences and those who increasingly listen online as we reinvent BBC Radio for a new generation."
Ben Cooper, Controller BBC Radio 1, 1Xtra & Asian Network said: "Radio 1 has reinvented how the BBC reaches young people in the digital age with over 10 million listeners each week, over 10 million weekly views on YouTube and 10 million followers across social media. Radio 1 remains the biggest and most relevant youth station in the UK, with over a third of all 15-24 year olds listening each week."
Scott Taunton, Wireless Group's CEO, welcomed the strong set of RAJARs saying: "The hard work, ingenuity and dedication from our teams across the business has paid off with this hugely positive set of figures. Scheduling changes, winning exclusive rights, working closely with colleagues from the News UK portfolio, as well as attracting new talent has reaped rewards today. People are tuning in for the great chat on Wireless stations and we are reaching more people than ever before. AND they are more engaged and listening for longer. At talkSPORT we have the World Cup to look forward to and, alongside The Sun and The Times, we can offer advertisers great reach on a variety of platforms, helping them to create innovative campaigns that are highly effective and reach their target audiences."
Dee Ford, Group Managing Director Radio, Bauer Media, said, "What a day for UK radio! We are so proud to be leading the UK radio industry with 61% listening via a digital device. It's clear from today's results our expert knowledge in both content and audience insight are paying off. We understand the vital role that our much-loved brands play in enriching the listening experience for UK consumers. As such, we're committed to even more investment to give our listeners what they want – like fresh new talent and launching new radio brands. On June 4th we launch our new national radio station, Hits Radio, the only national commercial radio station to broadcast out of Manchester to the UK, with significant investment in talent. Gethin Jones, Gemma Atkinson and Dave Vitty will be hosting Breakfast and Sarah-Jane Crawford will entertain listeners in the evening show. And not only that, on this day Dave Berry moves from Absolute Radio's Home Time show to Breakfast."
Ashley Tabor OBE, Founder & Executive President of Global, said: "This is another particularly strong RAJAR card for Global. Capital winning the breakfast reach and share in London against Radio 1 and Kiss is superb, whilst also making and breaking new records with some of our highest ever numbers across the board. Having the top 3 commercial brands in the UK, the explosive growth of Heart, beating Magic in London, LBC's highest ever reach, and having the top 3 commercial stations in London, as well as Global's highest ever overall reach, are all particularly gratifying. I'd like to thank the entire team at Global, for all their fantastic efforts. They really are the best team in the business."
Richard Park, Group Executive Director & Director of Broadcasting at Global, said: "The UK's most popular commercial radio brand, Heart, has surged ahead increasing its lead with a terrific set of results. Today LBC reaches a record 2.2 million weekly listeners, the highest in its 45-year history, and we've achieved top scores for Radio X, Capital XTRA and Heart 80s, demonstrating the success of our digital strategy."
Union JACK CEO Ian Walker said "We are thrilled that our brand new radio station Union JACK is continuing to flourish. Weekend listening patterns to Union JACK confirm that our specialist comedy and music programming, led by Geoff Lloyd, Josh Berry and Lucy Leeds are establishing & attracting new audiences. With over 12 million song votes since launch, Union JACK is the antidote to traditional boring homogenised commercial radio".
Created on Thursday, May 17th, 2018 at 12:03 am