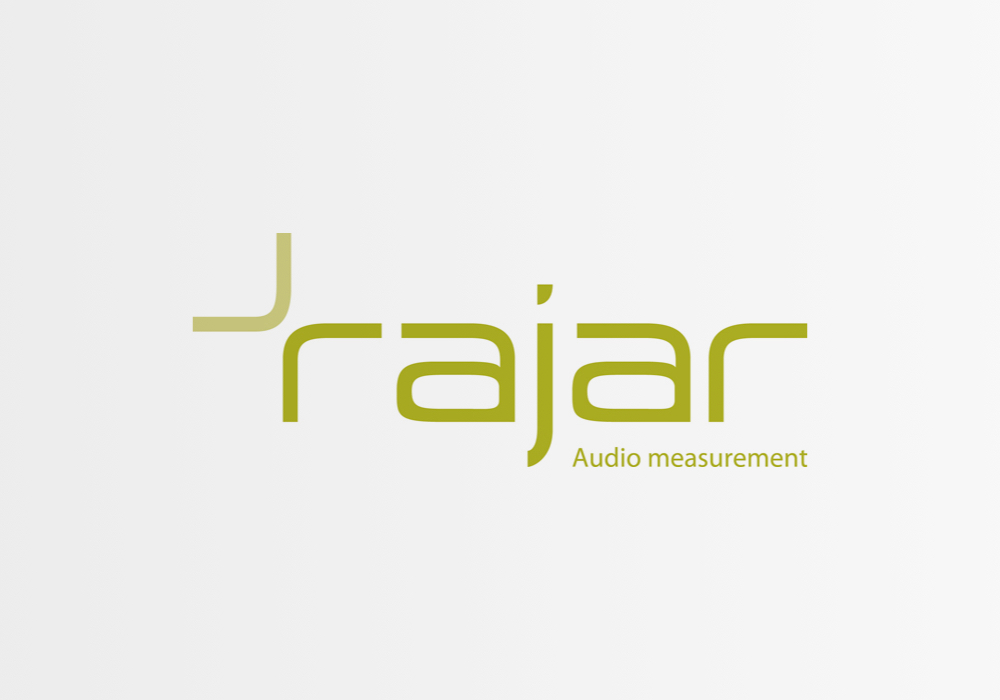 Boom Radio is thanking the Late Paul O'Grady for its latest audience figures after it doubled its audience year-on-year, with 635,000 adults now listening each week.

"Paul's Christmas special delivered record numbers for us and set us up perfectly for 2023 according to our own data. So, thanks a million Paul and Malcolm, for everything you did for Boom," said Phil Riley, the co-founder of Boom Radio.
Elsewhere, the much talked-about BBC Local Radio network in England is down seven per cent over all. From 5.6m to 5.2m weekly reach.
Some local stations are up, some are down. The biggest movers include BBC Essex and Three Counties up 20%, BBC Somerset up 22%, and BBC Radio Northampton up 41%. Those going down include BBC Radio Oxford -20%, BBC Radio Cambridgeshire -14%, BBC Radio Tees -12%.
BBC Radio London drops from 625,000 weekly reach to 564,000 weekly reach – down 10%.
For commercial radio, the latest RAJAR has delivered record numbers for Global (26.7m), Bauer (22.4m reach) and News Broadcasting (6.7m reach). In fact, commercial radio now has its highest ever 38.7m tuning in every week – six million listeners more than the BBC.
And interestingly, the share of commercial radio listening time taking place on online platforms is now 28%, which for the first time ever is higher than commercial radio's analogue listening (AM/FM) at 27%.
Global again has the top three commercial radio brands in the UK with Heart, Capital and Smooth, and is number one, two and three for commercial radio in London for reach, with Heart, Capital and LBC.
Bauer's digital listening is bigger than the industry average at 77.7% compared with 67.7%, and the broadcaster has six of the top ten digital commercial stations; #1 Absolute Radio, #2 KISSTORY, #5 Absolute 80s, #6 Planet Rock, #8 Absolute Radio 90s, #10 Absolute Classic Rock.
News Broadcasting has retained its market-leading position as the UK's most digital broadcaster, with 86% of hours from digital (including DAB), and 38% from streaming.
For radio as a whole, total combined digital listening is 68%, of which 39.8% is DAB and 24.4% online. The majority of this online listening now takes place on smart speakers, accounting for 14% of listening time, and the combined weekly audience for all BBC and commercial radio in the UK remains strong at 49.4 million people, which is 88% of the adult population.
Here are some observations from around the industry for Q4 2022: (all comparisons are based on quarterly weekly reach unless stated – and this list is not comprehensive, just stats we think are worth mentioning)
Absolute Radio Network recorded its highest ever audience at 5.3m reach, and since becoming digital only, Absolute Radio is now the No.1 commercial digital station after shedding its AM transmitters
Absolute Radio 10s gets a 20% increase this quarter, with an extra 28,000 digital listeners
BBC Radio 1 has 8.40m listeners aged 10+ (down from 8.62 last quarter) and the Radio 1 Breakfast Show with Greg James (Mon-Fri) had 4.64m 10+ listeners (similar to last quarter)
BBC Radio 2 is up slightly to 14.46m listeners with 7.26m tuning in for The Zoe Ball Breakfast Show, also up slightly on the last survey
BBC Radio 3 has 1.93m listeners from 1.86m
BBC Radio 4 has lost 683,000 listeners taking it down to 9.40m listeners with 5.92m tuning in for The Today programme (Mon-Sat)
BBC Radio 5 Live posted a reach of 5.1m listeners – down almost half a million this quarter
BBC Radio 6 Music had 2.71m listeners, upo 207,000
BBC Radio 1Xtra had 792k, up 36,000
BBC Asian Network had 444k, down 16,000.
The BBC World Service was listened to by 1.09m people, down 17%.
The Capital brand has grown slightly in reach, hours and share year-on-year
Capital regions and mostly static, although Birmingham is up 83,000 listeners to 367,000 (29%) whilst Capital North East is down 62,000 listeners to 356,000 (-15%)
Easy Radio South is down 44% with 26,000 weekly reach from 46,000
GB Radio is up slightly from 306,000 to 319,000 listeners
Greatest Hits Radio Network has record reach at 5.3m (+26.9% YoY), with Simon Mayo adding half a million listeners to his Drivetime show, with 2m reach (+34.8% YoY). Across the Greatest Hits Radio network, there are some major increases to the weekly reach numbers in certain locations due to the brand becoming available on more frequencies, in places such as Cumbria, Edinburgh, Glasgow, Lincolnshire, South Coast, Staffordshire & Cheshire and Suffolk
GHR is also enjoying a natural increase in Reach in the East Midlands, Bolton, Lancashire, Leeds, Liverpool and Teesside
Gold now reaches 1.7 million weekly listeners – an increase of almost 300,000 in the past year
Heart has its highest ever audience figure with 11.2m listeners each week
Heart Breakfast with Jamie Theakston & Amanda Holden is the biggest commercial radio show in the UK and commercial breakfast show, with 4 million weekly listeners
Heart Breakfast reach, hours and share are also up quarter-on-quarter and year-on-year
All of the Heart decades stations have increased listeners this quarter, with Heart 00s doubling its audience to 665,000 weekly listeners
Heart regions have some ups and downs, including Heart North Devon up 25%, Heart Harlow up 22% and Heart Colchester up 17% – whilst Heart Suffolk is down 27% and Heart North Wales down 34%
Hits Radio Brand Network, which is comprised of the Hits Radio and Greatest Hits Radio Networks, grows its reach to a record 11m (+19.2% YoY)
Hits Radio itself is up to a record 1.8m reach (+40.8% YoY)
JACK 2 Hits continues to fall and records it lowest ever figure at 9,000 listeners – down 37% this quarter. JACK 3 Chill is also down 20%
JACK fm Oxfordshire is up 20% – now with 46,000 listeners
KISS Network has 4.2m reach, with the main KISS station up to 2.5m (+8.5% YoY)
The LBC brand has 3.5 million weekly listeners, adding 327,000 listeners in the past quarter. In London, LBC is the number one commercial station for hours and share
LBC's Nick Ferrari at Breakfast now reaches 1.43 million weekly listeners across the UK, adding 72,000 listeners in the past three months. In London, Nick Ferrari is the number one commercial breakfast show for all three measures – reach, hours and share
LBC News celebrates its highest ever audience, with 1.1 million listeners each week, growing in reach, hours and share, both quarter-on-quarter and year-on-year
1458 Lyca Radio is up 38% in London, now with 94,000 weekly reach
Magic Radio Network is up on the quarter to 4m reach, with best ever reach for Magic Chilled at 453k (+39.8%)
MiSoul has added 62,000 listeners in London – an increase of 42%
Nation Radio UK goes up 30% weekly reach adding 39,000 listeners
Radio Exe is up 27% from 31,000 to 39,000 listeners
Smooth is the UK's third largest commercial brand with 5.8m listeners – Smooth Kent, Solent and Thames Valley have seen a large increase this quarter, whilst Smooth North West remains the largest commercial radio station outside London with 9.58m weekly reach
Star Radio Cambridge is down 30% weekly reach this quarter – from 35,000 to 24,000
TalkRadio delivers a record reach of 840k up 38.2% quarter-on-quarter, with listening hours of 5.7m, up 20.9% quarter-on-quarter. In the year since TalkTV launched (April 2022) TalkRadio has grown reach by 29%
The talkSPORT network delivered a record reach of 3.6m listeners – up 13.4% quarter-on-quarter, listening for 20.3m hours – up 7% quarter-on-quarter
Times Radio delivers a reach of 554k, with weekly listening hours up 2.5% quarter-on-quarter to 3.5m
Tomorrowland One World Radio jumps up 86% taking it to 35,000 listeners (from 19,000 last quarter)
U105 in Northern Ireland reached 256k listeners, up 9.4% quarter-on-quarter, listening for 1.7m hours weekly
Virgin Radio is up 10% to 1.5m listeners each week
Virgin Radio UK network reached 2.1m listeners – up 8.4% quarter-on-quarter, with 11.6m weekly listening hours, up 5.5% quarter-on-quarter
Chris Moyles has grown his Radio X audience and now has more than 1 million listeners tuning in each week
QUOTES
CEO of Radiocentre, Matt Payton said: "It's great to see commercial radio setting new audience records in these latest RAJAR figures. There is real momentum behind radio and audio, with the industry stronger than ever thanks to the investment and innovation of radio groups and stations all over the UK.
This couldn't be better news for advertisers and listeners alike. The continued growth of listening online and on smart speakers also demonstrates how important new legislation safeguarding UK radio is going to be for audiences, in the form of the new Media Bill".
James Rea, Global's Director of Broadcasting & Content, said: "This is a brilliant set of results for Global. Our teams work so hard to deliver world-class content and it is great to see their efforts being recognised. Congratulations to the Heart team for a truly magnificent set of figures, beating the 11 million mark for the first time is a fantastic accomplishment, along with significant growth from our other brands, including Capital and LBC, all contributing to outstanding growth for Global."
Ashley Tabor-King OBE, Global's Founder & Executive President, said: "How better to celebrate the 50th anniversary of commercial radio than to see record audience numbers for Global, our highest ever. We are delighted to see the UK's first two commercial radio stations, LBC and Capital, both recording growth, and record numbers on the UK's largest commercial brand, Heart. Thank you to our Global family who work so hard day in and day out to deliver these incredible results, they certainly are making everyone's day brighter!"
Dee Ford CBE, Group Managing Director, Bauer Media Audio UK said, "Our relentless focus on delivering world-class content, while recruiting and nurturing the best talent in the industry is what continues to drive our growth and success at Bauer Media Audio UK. The future is exceptionally bright for commercial radio, and Bauer is in the best possible position to embrace the fantastic opportunities that lie ahead."
Ben Cooper, Chief Content and Music Officer, Bauer Media Audio UK said, "Greatest Hits Radio continues its unstoppable rise, with a million listeners added and that's even before Ken Bruce had started – meanwhile Dave Berry's Absolute Radio and Fleur East and the Hits Radio team celebrated their biggest ever audiences – so thank you for making this a record-breaking start to 2023 for Bauer Media Audio."
Charlotte Moore, BBC Chief Content Officer, said: "Our brilliant music stations drew in audiences with their expert DJs, and Radio 2 with its incredible 14.46 million listeners delighted everyone with its unique content offer, which in this quarter put a spotlight on specialist music with programming such as 21st Century Folk, Country to Country music festival and Piano Room month with 20 live performances all accompanied by the BBC Concert Orchestra.
"With more people listening on-demand, we've upped our editorial ambition for BBC Sounds and it is paying dividends, as BBC Sounds is repeatedly reaching record numbers and our investigative podcasts like the eye-opening The Shamima Begum Story are proving hugely popular. With Radio 4 we're adapting to meet the changing listening needs of our audiences and have risen to the challenge with on-demand listening for the station up by 15.1% year on year with its programming dominating the most listened to charts. The quality of content is world class and Radio 4 remains the home for trusted and impartial news, thought provoking current affairs, ground breaking documentaries, and boundary pushing comedy, arts and drama."
Aled Haydn Jones (Head of BBC Radio 1) said: "Greg just continues to knock it out of the park with 300,000 new listeners to the Breakfast Show, and with our audience listening for longer, we're really proud to be the Number One station for young people across the UK."
News UK EVP, President of Broadcasting, Scott Taunton, said: "This double record for News Broadcasting – with more listeners, listening for more hours a week than ever in our history – speaks to the world-class broadcasting talent that delivers our national roster of stations, including talkSPORT, Virgin Radio, TalkRadio and Times Radio, as well as U105 in Northern Ireland.
"News Broadcasting is the UK's most digital broadcasting group, with 86% of hours from digital, 38% from streaming. This positions us brilliantly for continued digital audience growth and to build out a clear path to sustainable digital revenue growth. Both talkSPORT and TalkRadio deliver record reach in the period – a testament to the talented teams under News Broadcasting Director of Audio Dennie Morris. And the Talk brand – on TV, streaming services, online and on the app now reaches more people than ever on radio."

---
Posted on Thursday, May 18th, 2023 at 12:01 am by Roy Martin
---