 New York nomination for FORTH 2

A radio "husband and wife" team have won a major international media award after getting back together. FORTH2's Darren Adam and Diane Lester have been nominated in the prestigious New York Festival Awards.
The popular pair worked together for years on Forth One and were reunited as "radio husband and wife" last year to present FORTH2's lunchtime show Double D's Big Lunchbox.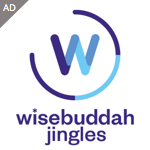 The Radio Forth team have already won a Finalist award in the Radio Programming and Promotions category and will find out if they are to receive a gold, silver or bronze medal at a glittering ceremony in New York at the end of June.
Darren was a finalist at the same awards last year in the Best Radio Personality category and was a previous winner in 1992.
Darren said: "I am delighted to be successful again at New York for the second year running.
"This time I have picked up the award with my 'radio wife' Diane Lester. We worked together for years on the Forth One breakfast show and it's really nice that the judges are enjoying our reunion on FORTH2 as much as we are.
"The New York Awards are judged by radio professionals from all corners of the globe, so their recognition means a great deal to all who win there and it's also a real vote of confidence in what's happening at FORTH2."
Diane added: "I was lucky enough to visit a friend in New York recently to celebrate his birthday and it looks like I'll be heading back there for more celebrations soon.
"The Manhattans in Manhattan are on me, but only If Darren and I don't have a domestic and fall out with each other on the plane."
Radio Forth programme controller, Luke McCullough, said: "The New York Festival Awards showcase the world's most exciting radio programmes and presenters and the finalists have to survive the scrutiny of a very experienced international judging panel.
"It's a tremendous achievement for Darren and Diane just to win a Finalist award and is a worthy recognition of their very popular presenting styles and a great boost for all working at FORTH2."