 Milestone to exit Reading 107

Milestone Group, one of the shareholders in Reading 107 has entered into an agreement to sell its 36.8% shareholding in Reading Broadcasting Company Limited to GMG Radio Holdings Limited and Goodhead Group Plc, existing shareholders in Reading 107, for an aggregate cash consideration, including repayment of Milestone loans, of ?571,000.
This means Guardian Media Group Radio take a controlling stake in the station and join Real Radio (Wales, Scotland and Yorkshire) and smooth fm (Northwest and London).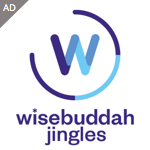 Milestone Chief Executive, Andy Craig, said:
'This disposal completes the first stage of the review of strategy which Milestone announced in June 2005. Milestone is proud to have played its part in the establishment of a new radio station for Reading. Nevertheless, as a minority shareholder, the Group found itself limited in its ability to influence the ongoing operations of the station. By disposing of this non-core investment Milestone is able to fully focus it's resources and develop cross media at the four radio stations in which the Group possesses ownership control.'
GMG Radio Chief Executive John Myers said: ?We were one of the original shareholders in Reading 107 FM and are proud of its achievement to date so it makes sense to increase our stake to a level where we can now offer further management support. There are no plans to change the station?s name or format. We aim instead to increase the level of local output and invest in marketing in order to grow the audience further?