 Swansea FM licence attracts three

Ofcom has received three applications for the Swansea commercial radio licence.
Tim Schoonmaker (ex-Emap) is the chairman of Radio UK Holdings who are applying for the licence as Diamond FM. SA-FM (Swansea Local Radio) is backed by Laser Broadcasting and local broadcaster Binda Singh. Swansea Bay Radio is backed by investors behind other local stations including Radio Pembrokeshire and Bridge FM. The licence is expected to broadcast on 102.1 FM covering approx. 300,000 people.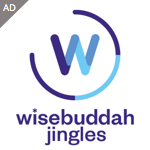 Full details of all applicants are below:
Diamond FM
c/o Radio UK Holdings Ltd, Macquarie Bank Limited, Level 30, Citypoint, 1 Ropemaker Street, London, EC2Y 9HD
Contact: Tim Schoonmaker Tel: 020 7065 2066
Email: [email protected]
A full service station for people aged 20 to 54 in the Swansea area featuring local new and information mixed with mainstream Classic Rock music.
SA FM
Swansea Local Radio Ltd, 1A York Street, Swansea, SA1 3LZ
Contact: Binda Singh Tel: 07721 058404
Email: [email protected]
SA-FM will offer an intelligent mix of music and talk for 35-64 year olds. Speech will include comprehensive local news, interviews and phone-ins, all focused specifically on Swansea and the surrounding area.
Swansea Bay Radio
Swansea Bay Radio Ltd, PO Box 1021, Swansea, SA4 3WZ
Contact: Andy Griffiths Tel: 07711 077296
Email: [email protected]
A radio station clearly targeting listeners aged 35+ in the Swansea area, with a broad variety of gold and easy listening music, alongside a significant 25% local speech commitment and a 24-hour local news and information service.
The full applications for this licence will be published on the Ofcom website shortly.