 Biggest ever single prize for Heart

Global Radio's Heart network is giving listeners the chance to win £20,000 towards their mortgage as part of the station's biggest ever single prize giveaway.
The competition on Toby Anstis' mid-morning show is being run together with the programme's sponsor, MORE TH>N Insurance.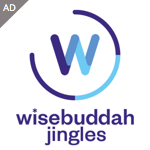 The winner of the Win One Year Mortgage Free promotion will be the competition caller who's victorious in a 'winner stays on' quiz running on the show all next week (13-17 June).
MORE TH>N's Chief Marketing Officer Pete Markey said: "MORE TH>N is celebrating 10 years in the insurance industry and what better way to shout about it than by giving one lucky listener to Heart the chance to win £20,000 towards their mortgage. This is a great opportunity for all Heart listeners to join in our 10th Birthday celebrations and to win some great prizes throughout the week."
Mediavest brokered the promotion deal – their Sponsorship Manager Jo Archer added: "Mediavest's long running partnership with Heart continues to go from strength to strength and the latest promotion to celebrate MORE TH>N's 10th Anniversary is a perfect example of this. We are thrilled to have created and brokered this record breaking campaign, particularly after last year's 'Gig in the Sky', and we wish the Heart listeners luck in winning this fantastic prize."