New network breakfast sponsor for Heart

Global Radio have announced Heart Breakfast's biggest ever sponsorship deal which will go live across all 17 stations in the UK.
The tie-up with Sky also includes 'content sponsorship integration' which will allow the TV broadcaster's programmes to be endorsed by Heart presenters every morning, following the change of guidelines by Ofcom in December.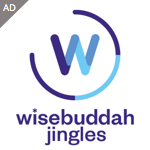 The agreement will start from this Monday and also includes a homepage takeover of heart.co.uk, sponsorship of the Heart smartphone app and Radioplayer console. There'll also be morning and weekend promotions for programmes like Sky Living's Britain and Ireland's Next Top Model.
Sky's Director of Promotions and Partnerships Bob Suppiah said: "I am delighted that Sky is sponsoring the biggest network commercial breakfast show in the UK. We have been working with Heart since it was a regional station and are very excited to be the sponsor of this trusted brand as it's grown to be the biggest national network in the UK. I am confident that our long-standing relationship with the team at Global will help us build up a strong rapport with Heart's listeners."
Mediacom's Head of Radio Charlie Yeates added: "This is a truly complimentary deal that confirms the continued innovation and investment from both Sky and Mediacom within the industry. We are harnessing the full potential and opportunities available within radio and across the Heart brand to deliver a multi-media partnership, once again demonstrating our talent to deliver a 'media-first' solution."