 Ibiza uncovered… on BBC Radio 4

Radio 4 is to air a special programme on an unlikely topic – the influence of the island of Ibiza on British youth culture.
The documentary, produced by radio indie Made in Manchester, will air this weekend and features an appearance from Radio 1 DJ Pete Tong.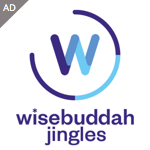 Ibiza: Britain's Balearic Soul is hosted by criminologist and sociologist Dr Kate O'Brien who looks at the attitude to nightlife and entertainment from the White Isle which was first adopted in Britain during the late 80s.
Executive Producer Ashley Byrne says: "It's crazy to think it's two decades ago that the link with Ibiza kicked off in a really big way. By the mid-90s, millions of ordinary young people spent their weekends
'dancing on drugs' and, as alcohol sales dropped and customers fell away, the licensed leisure industry replaced so-called spit 'n' sawdust pubs with more modern bars while bottled beers and alcopops became the new drinks of choice."
During the documentary Dr Kate O'Brien meets those at the heart of these changes. Internationally celebrated DJ Paul Oakenfield shares with Kate his first experience in Ibiza and how he tried to recreate the island's bohemian, hedonistic party scene, while Radio 1's Pete Tong explains how he pushed the station into being part of this unrelenting youth movement.
Ashley adds: "With Radio 1 broadcasting live from the world's house music clubs, dance music culture moved into the mainstream and has stayed there ever since."
Ibiza: Britain's Balearic Soul airs on Radio 4 on Saturday 27 August at 10.30am.