 Absolute sale on hold after price row

It's reported the potential sale of Absolute Radio has hit a stumbling block over the price interested bidders are willing to pay.
Brand Republic claim the remaining potential buyers – Virgin Radio International and UTV Media – have pulled out of talks.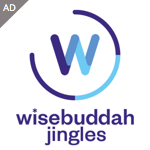 Absolute was bought by TIML for £53.2m in June 2008, but Brand Republic reports offers are thought to have come in under £20m for the firm which recorded pre-tax losses of £4.3m in 2009.
It's claimed Virgin were close to a deal in July but talks broke down over the value of the business.
Virgin Radio International, Absolute Radio, TIML owners Bennett, Coleman & Co and UTV Media all declined to comment when approached by Brand Republic.