 Double award success for Clyde 1 OB

Glasgow station Clyde 1 has picked up two Scottish Event Awards for its outside 'Live on Location' outside broadcasts earlier this year.
George and Suzie's breakfast show came live from the concourse of the city's Central Station for a week for the promotion.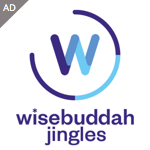 It was named 'Best In-House Event' as well as getting the prize for 'Best Marketing Strategy' at the awards bash on Thursday night.
Stuart Duncan, Head of Brand and Marketing Scotland at Bauer Media, said: "We're thrilled at winning two accolades at the Scottish Event Awards. The company has underlined its dominance in the Scottish commercial radio market place and Live on Location was part of our wide reaching strategy to further cement this position. It's great to see the team receiving the recognition they deserve for all their hard work on such a high-profile event for Clyde 1."
Stuart added: "The media landscape is constantly changing, and increasingly the line between audio, visual and written forms of communication is being blurred. As a company, we are focused on delivering a distinctive blend of locally relevant music, entertainment, news and sport across the entire range of media platforms that are now available. By bringing the breakfast show to the very heart of Glasgow with Live on Location we were able to make it possible for our listeners to connect with us in a unique and personal way."