 Official opening for Heart Milton Keynes

Global Radio's brand new broadcasting centre in Milton Keynes, which is home to Heart Four Counties, has been officially opened by X Factor winner Alexandra Burke.
She was joined by the station's team as well as company Founder and Executive President Ashley Tabor and Director of Broadcasting Richard Park.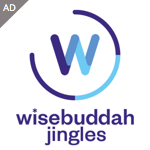 The base in CBX II on Midsummer Boulevard brings together more than 50 staff from the former Chiltern, Northants and Horizon stations across Hertfordshire, Bedfordshire, Northamptonshire and Buckinghamshire. Until last month Heart Four Counties was broadcasting from studios in Chiltern Road in Dunstable where Chiltern Radio had been for the last 30 years.
The ribon-cutting ceremony last night was followed by a launch party at The Living Room in Milton Keynes where Alexandra Burke treated an invited audience to an acoustic performance and network mid-morning presenter Toby Anstis did a DJ set.
Heart Four Counties' Programme Controller Mark Sadler said: "We must be the luckiest team in radio. Not only are we working for the UK's largest commercial radio network, we are doing that from one of the country's most modern, state-of-the-art broadcast centres, based in one of the fastest growing urban areas in the UK."
Find out more about the new broadcast centre in our exclusive feature article from earlier this week.
You can also watch a video from the launch event here.