 Global Radio's London urban station Choice has signed singer Jamelia to co-host breakfast for two weeks starting on Monday.
The four-time MOBO Award winner will join Kojo in place of his regular colleague Max until the end of September.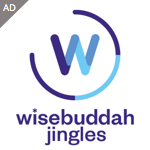 As well as releasing three albums and having eight UK top ten singles, Jamelia has worked as a model and television presenter.
She said: "I'm so excited about presenting the breakfast show on Choice. Although I'm a little nervous, to be on with one of my good friends Kojo, makes it a little less daunting. I'm a huge fan of the show and hope to do a good job of filling the lovely Max's boots while she's away. I can't wait!"
Programme Director of Choice, Robert D'Ovidio told RadioToday.co.uk: "It's going to be a tough job sitting in for Max but Jamelia is sure to rise to the challenge. We've always loved Jamelia at Choice and we're all excited about welcoming her to the show."