Global Radio's Gold network has announced a new year-long partnership with The Prostate Cancer Charity.
The first partnership of its kind for the network, Gold will be supporting the Charity through a number of fundraising initiatives.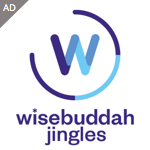 One of the first activities will be taking part in Movember – when men across the UK grow moustaches. Other stations around the UK are also encouraging the month-long activity, including Planet Rock.
Dalton Leong, Managing Director of Global Radio Charities & Communities said: "We are thrilled to be establishing our first ever charity partnership on Gold with such a worthy cause as The Prostate Cancer Charity. I sincerely hope our listeners will be inspired to join our brilliant presenters in growing their moustaches during Movember. We'll also look at other opportunities for ladies to get involved too!"
Gold now has 1.5 million people tuning in each week according to the latest RAJAR listening figures.