 Capital FM is making the first major changes to its network schedule, 15 months after taking the brand national.
Midmorning presenter Roberto will leave the station and be replaced by evening show host Rich Clarke, while Luke Smith also leaves the station.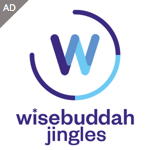 The new schedule, which comes into place from 2nd April, means Rich Clarke is replaced in the 7-11pm slot by James Barr. James' late show is taken over by Will Cozens from overnights, while Pandora from Choice FM afternoons moves to Capital to do the overnight shift in the latter part of the week. Weekend presenter Emily Segal will do the 3-6am shift on Monday and Tuesdays.
Radio Today understands that Capital FM Manchester presenter Ant Payne is also moving to Leicester Square to take over some weekend network shows.
A spokeswoman for Global Radio told us: "Roberto is no longer with Capital. He has always worked extensively in other areas of broadcast, such as voiceovers and television work, and will now be going on to pursue those interests. We are confident Roberto will achieve equal amounts of success this year as he has had in his radio career with Capital, and he leaves with our best wishes for the future."
She added: "Luke Smith has always been a freelancer with Capital and has always had other broadcasting irons in the fire which he is now going on to pursue."