 Bauer and GMG Radio have won three awards each at this year's IRN News Awards, with Orion Media's stations picking up two and Jack FM Oxfordshire taking the other.
Key 103 Head of News John Pickford was honoured with a special IRN Gold Award, recognising more than three decades as a journalist.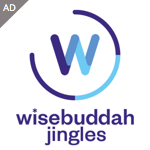 His station's breakfast newsreader, Paul Lockitt, was named Newsreader of the Year for the second year running. Judges praised Paul's 'naturally authoritative newsreading voice' and his 'catchy and compelling writing.' Fellow Bauer station Radio Aire celebrated by picking up the News team of the Year award in the category for stations with a TSA of under 750,000, with the judges saying their broadcasts 'sparkled'.
GMG Radio's North West News Team won the News team award for stations with a TSA larger than 750,000 and was called 'excellent' and 'stand out' by the judging panel. GMG North West journalist Katie Collins retained the Reporter of the Year award that she won in 2011 and was praised by judges for her ability to take her listeners on a journey, drawing out some startling answers from her interviewees.
Real Radio Scotland – another GMG station – got the 'And Finally…' award for David McCann's piece called 'Pandawatch', which judges said was 'funny, irreverent but still informative.'
For Orion Media there were two awards. BRMB's coverage of Birmingham City's Carling Cup Final win in 2011 picked up the Best Sports Story prize, while Gem 106 took the award for Best Original Story, with an entry featuring material from its news specials on domestic violence. The BRMB entry had judges 'captivated' by the 'energetic and exciting coverage', while Gem 106's piece was described as 'powerful'.
The Newcomer of the Year prize went to Jessica Parker from Oxfordshire's 106 JACKfm, who was described as having a 'good understanding of what makes great radio'.
The nine awards were handed out this afternoon at the Century Club in London's Soho and were presented by Sky News presenter Charlotte Hawkins.
Four of the runners-up came from GMG Radio, Bauer was named runner-up in two categories while there was one runner-up certificate each for Global Radio, Quidem and Isle of Wight Radio.
IRN Managing Director Tim Molloy said: "These awards honour the best in UK commercial radio news and sport, and prove that the industry is awash with talent and creativity. The high standard of entries made judging extremely difficult at times, but it has been a pleasure to listen to so many first-class reports. Our congratulations to the winners and runners up, and a huge thank you to everyone who took part."
Speaking about GMG Radio's three winners and four runners-up places at the awards, Group Programme Director John Simons said: "We have some outstanding journalistic capability within our News Teams and it is fantastic to see this talent recognised as among the best in the business once again."
You can see pictures from the IRN Awards 2012 in tomorrow's eRADIO newsletter.
2012 IRN Award winners and runners-up
Newcomer of the Year
Winner: Jessica Parker, 106 JACKfm Oxfordshire
Runner-up: Jennie Clark, Real Radio Wales
Best Original News Story
Winner: Domestic Violence Specials – Gem 106
Runner-up: Selby Rail Crash – Real Radio Yorkshire
Reporter of the Year
Winner: Katie Collins – GMG Radio North West
Runner-up: Daniel Freedman – LBC
Newsreader of the Year
Winner: Paul Lockitt – Key 103
Runner-up: Corrie Martin – Real Radio Scotland
Best Newsteam/ Newsroom <750,000
Winner: Radio Aire
Runner-up: Isle of Wight Radio
Best Newsteam/ Newsroom >750,000
Winner: GMG Radio North West News Team
Runner-up: Touch Radio (Quidem Midlands News team)
Best Sports Story
Winner: Carling Cup Final – BRMB
Runner-up: Neil Lennon Terror Target – Real Radio Scotland
'And Finally'
Winner: Pandawatch – Real Radio Scotland
Runner-up: The Princess and the Pea…..Fritter – Metro Radio
IRN Gold Award 2012
Winner: John Pickford, Head of News, Key 103