 Heart West Midlands presenter Ed James has celebrated his 10th anniversary on the station's breakfast show with a lamb, a private plane and his face on a cake.
Ed took over from Daryl Denham on the show in April 2002 and has co-hosted the morning slot with Hellon Wheels (Helen Kennedy), Sarah-Jane Mee and now Rachel New.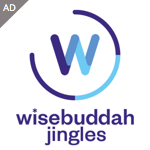 Rachel got Ed a new lamb as a pet as a gift for reaching the milestone, while the station chartered a private jet for Ed – something we're told he's always wanted to do. There was a champagne breakfast for the entire team in the studio yesterday morning too, while the 9am Time Tunnel feature was dedicated to Ed's 10 years at Heart. between 2002 and 2012.
Ed tweeted: "Really touched by all the good wishes on the 10th anniversary..it's a privilege to talk to you every morning. Thank you for being there! X"
Speaking to the Birmingham Post last month, he said: "Even though I never had a game plan we've stayed at No.1 for ten years. Radios 2 and 1 run us close (in the ratings), but from 6am-10am we're larger than WM and BRMB put together. I was nervous before my first show here and it was tightly controlled, but if you don't care about what you do, there's no point. It's the audience stories that makes the show now. Listeners think: 'I've done that… it happens to me'."
People acros the industry have been tweeting Ed to pass on their congratulations on reaching 10 years on air on Heart WM breakfast. Here are just a selection:
Nick Piercey: "All the rest of us got for 10 years was a plaque! Well done fella on staying the course."
Ed Nell (ex Wyvern, Beacon & BRMB – now at Hallam FM): "You know you've made it when you get your face on a cake! Congratulations on 10 years on Heart breakfast!!"
West Midlands journalist Adam Bridge wrote: "Congratulations sir, wonder if you'll get an MBE like Les if you get to 25 years!"
Heart colleague Matt Jarvis: "Big congrats dude! Show still as fresh as the day you started!"
talkSPORT's Ian Danter – another former Heart West Midlands colleague said: "Congrats on the milestone, pal – you've almost had more radio wives than Henry VIII in that time! No divorced, beheaded etc tho! ;o)"