 Global's Heart brand arrives in Cornwall

Heart has launched in Cornwall, replacing Atlantic FM this Bank Holiday weekend after a transition period over the last few weeks.
The station went live from Heart Devon's studios in Exeter on Monday morning at 8am, with former Atlantic FM presenter Victoria Leigh the first voice on air.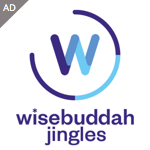 After a 2-minute 'Heart Is Coming' montage with listener vox pops over the soundtrack of Greatest Day by Take That, Victoria said: "Welcome to the brand new radio station for Cornwall – it's 8 o'clock and this is Heart." The first track on the relaunched station was then Domino by Jessie J.
Victoria will present Heart Cornwall's only daily show for the county at drivetime from the Exeter studios, while Heart Breakfast with Matt and Caroline airs across Cornwall as well as its existing Devon patch. Victoria was formerly part of the Atlantic FM breakfast team.
Global Radio bought Atlantic in March and says it will continue to provide bespoke news, travel and information for Cornwall, while adverts will continue to be sold locally from Atlantic FM's former offices in St Agnes. The station had been previously owned by Tindle Radio (47%), Camel Media (47%) and chairman Richard Eyre (6%). Camel Media LLP was a firm set up for local investors to become shareholders in Atlantic Broadcasting Ltd as part of the licence application process in 2004.
Atlantic FM's final show had been broadcast on Sunday evening, with a non-stop music service bridging the gap ahead of Heart's full launch.
Listen to the launch of Heart Cornwall here.
We've got more on the arrival of Heart in Cornwall in this week's eRADIO as network presenter Toby Anstis writes for us about his trip to the county last week. Sign up here if you don't already receive our free weekly newsletter in your inbox every Wednesday morning.