 Breakfast schedule changes at Classic FM

Tim Lihoreau has taken over as the new presenter of Classic FM's More Music Breakfast.
He's replaced Mark Forrest who has since turned up on Global Radio's new purchase Smooth Radio covering weekend programmes.
Tim has worked as a producer, presenter and Creative Director at Classic FM during most of the station's 20-year history, most recently as host of Weekend Breakfast.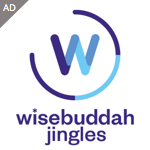 Tim's move to weekdays has seen Jane Jones become the host of Classic FM's Saturday and Sunday breakfast programmes, which she presents alongside her current role on The Full Works Concert.
Classic FM's Drive presenter John Brunning has become the new voice of The Classic FM Chart, counting down the UK's classical music Top 30 every Sunday afternoon.
The station tells us Mark Forrest has left to pursue a variety of other broadcasting projects at the end of May.