 Several radio groups have voiced their concerns over the takeover of GMG Radio by Global Radio.
Bauer says it could be bad news for commercial radio, whilst UKRD says it could lead to the eventual collapse of Radio Centre as a trade body.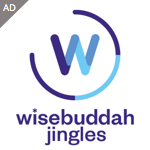 If the combined group gained no objections after a public investigation by the Office of Fair Trading, it would have a market share of more than 50% of total commercial radio listening.
Executives at UTV Radio, which are thought to have made a rival bid for GMG Radio, are also not happy. They say a combined Global and GMG Radio "spells bad news for commercial radio."
"We fail to see the public interest justification for such a move. Instead, the competition authorities should see this for what it is: an attempt to achieve an unassailable position of market dominance. Simply put, the proposed merger must not go ahead."
Britain's second largest commercial radio group Bauer believes the merger of Global and GMG Radio will be fully investigated by the competition authorities, saying "this combination will increase the dominant market position that Global already has in local and national markets and permanently lessen choice for radio advertisers".
Absolute Radio has pointed out that in key 'Out of London' urban areas Global Radio's market share would rise higher than 50% – in places such as Manchester 56%, Glasgow 53%, Birmingham 58% and Cardiff 61%.
"This deal would therefore enable Global Radio to distort fair and effective competition and provide no benefit to commercial radio's listeners or advertisers," they say.
UKRD, which owns around 20 local radio stations says their dominance must be a cause for serious concern in both national and local markets and the OFT is clearly going to have to conduct a fulsome investigation into this proposal"
CEO William Rogers: "There may well be a good number of reasons why it should not be allowed to proceed and we are considering our own representations to the OFT.
"Apart from the inevitable likely job losses and probable further erosion of employment prospects within the sector, one potential consequence may well be the eventual collapse of Radio Centre as a trade body. Clearly there is little point in having a trade body which will be so dominated by one player that all other opinion may as well not exist. I suspect this may well be a trigger for other operators to start seriously looking at alternatives; something that has not really been on the cards up until this point."
RadioCentre are not getting involved at this stage, and sent us this statement: "RadioCentre have noted the sale of GMG Radio to Global, but do not comment on individual commercial decisions taken by our members. We will continue to work tirelessly on behalf of all our members to help deliver a thriving and sustainable future for commercial radio."
Global Radio won't announce their plans for re-branding, job losses or station re-locations until after investigations by the OFT.