TFM breakfast show presenters Wayne Allen and Amy McConnell hosted their show live from a bed in Stockton-on-Tees this morning.
The duo 'wanted an extra couple of hours lie-in' ahead of the Diamond Jubilee celebrations this weekend, so bosses arranged for them to do the show from a bed on the street.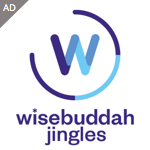 We're told the team from the Bauer Teesside station stopped traffic on Portrack Lane as thousands of listeners drove past o their way to work. They were giving out 'Jubilee bacon sandwiches' – and one listener even won a meet-and-greet with Coldplay at their Sunderland concert next week.
Wayne told RadioToday.co.uk: "With the extra-long weekend coming up, getting a lie in and doing my show from a bed fit for a king was just brilliant. I've never heard so many horns honking at me! It was fantastic seeing our listeners wind-down their windows and hearing TFM Radio coming out of their car speakers!"