 Days after buying GMG Radio, Global Radio has signed the standard Office of Fair Trading Hold Separate Undertaking.
Global Radio will also formally request a fast track reference from the OFT to the Competition Commission.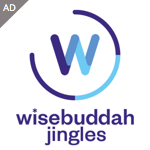 The Fast Track Offer scheme is a relatively new option available to the OFT in place of its general leniency policy, designed for larger investigations.
Industry experts predict a full review by the Competition Commission could take between six and nine months, so the sooner Global Radio can encourage proceedings to begin, the sooner the company can commence its plans.
A spokesperson told RadioToday.co.uk: "Global Radio is confident that the OFT will confirm the fast track reference to the Competition Commission in the coming weeks. As is normal with a Competition Commission reference, a monitoring trustee will be appointed during the hold separate period."
Several radio groups have already said they aim to submit their feelings on the takeover, most of which are generally against the proposal.
Global Radio now owns six Real Radio licences covering (South and Mid/North) Wales, Scotland, Yorkshire, North West England and North East England, six Smooth Radio licences covering East Midlands, West Midlands, London, North West England, North East England and Glasgow, and two Real Radio XS licences covering Paisley in Scotland and Manchester.
It will only become known once the Competition Commission has conducted its review, what Global Radio's plans are for the future of all three brands.
Speculation suggests most Real Radio stations will become Heart but the future of Smooth Radio is a little more unclear, with suggestions it will either be replaced by Gold, or continue as it is but with a Global makeover.
As ever, Radio Today will bring you every update along the way.