 The UK's biggest radio group Global Radio is making a move into television with Heart TV and Capital TV.
The two non-stop music channels will launch this September, initially on Sky and Freesat.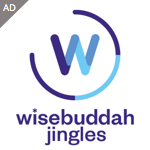 Ashley Tabor, Global Founder and Executive President gave the news to all Global employees via video link this morning.
Commenting on the development, Stephen Miron, Global Group CEO said: "The creation of Global TV is another exciting step for the company. We continue to grow our business and I'm sure advertisers will enjoy the opportunity of extending their relationship with Heart & Capital as a result of being on TV.
Ashley Tabor said: "Global prides itself on clear, simple brand propositions for its consumers. Brand extension is a natural thing for us to do, for example online, mobile and live events, so I'm delighted we're now bringing both Heart and Capital's top class brand quality to music television."