 One Direction performs for City and Key

One Direction headlined Radio City and Key 103's live concerts at the weekend, in front of thousands of listeners.
The Bauer stations ran the gigs consecutively, with Radio City Live on Saturday in Liverpool, and Key 103 Live on Sunday in Manchester.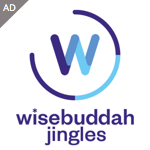 In Manchester, 12 chart acts performed with breakfast presenter Mike and Chelsea hosting the evening. One Direction sang first, with Harry telling the crowd 'It feels so good to be home!'
Programme Director Gary Stein told RadioToday.co.uk: "Every year Key 103 Live get's bigger and better, bringing some of the biggest names in Hit Music to the Manchester Arena. The show on Sunday was a complete sell out , which was a huge thumbs up from our listeners, and the crowd reaction to the artists was fantastic! We're now looking forward to Key 103's Jingle Ball Live on December 5th"
In Liverpool, breakfast host Simon Ross aka Rossie hosted the event which also included Tulisa, Taio Cruz, Rizzle Kicks, Labrinth, Little Mix and more.
Professor Green tweeted: "Liverpool Radio City Live was a madness!!!!" Niall Horan, from One Direction, said: "Liverpool you guys were amazing, hope you enjoyed the whole show! Everyone was smashin it up" X Factor winner Alexandra Burke wrote: "Liverpool no how to get down! Such an awesome crowd at the Echo Arena. U guys rule!"