 Whilst Ken Livingstone and David Mellor take a break, Stanley Johnson & Alan Johnson will cover.

The broadcaster/author and former Home Secretary will be on-air for two Saturday morning shows from 18th August, from 10am till 1pm.
LBC 97.3 is pitching the show as Johnson Vs Johnson – as Boris Johnson's father Stanley takes on the Labour MP for Hull West and Hessie Alan.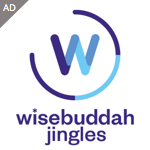 LBC 97.3's Managing Editor James Rea said: "LBC 97.3 has introduced some of the most influential political figures to radio. With their unique insight and knowledge, Alan and Stanley promise to be a straight-talking double-act for Saturdays mornings, while Ken and David are on their summer break."