New Sunday breakfast for Heart network

Television presenters Stephen Mulhern and Emma Willis are to host a new networked Sunday morning show on Heart.

They'll be on-air for two hours from 6am across all stations, plus an extra hour in London.
Stephen is well known for Holly & Stephen's Saturday Showdown, Ministry of Mayhem, Animals Do The Funniest Things and This Morning, plus hosting Britain's Got More Talent.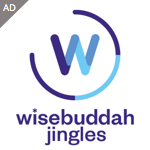 Emma is currently hosting Big Brother's Bit on the Side on Channel 5 and is also a regular presenter on This Morning and the pair will be hosting the programme today (Friday 10th August).
Global Radio's Director of Broadcasting Richard Park said: "Global Radio has a long-standing history of introducing the UK's most popular TV presenters and personalities to radio. Stephen and Emma are perfect for Heart and we are delighted to welcome them to the Global Radio family. They're great fun and I know that our audience will love being part of their brand new show on Sunday mornings."
Stephen Mulhern said: "I have always wanted to host a radio show and can think of no better station to be part of than Heart. I can't wait to work with Emma. The show is fun and friendly which is what we are both all about. I just know this is going to be a very exciting time!"
Emma Willis said: "I've been super keen to get stuck into radio for a long time and when asked to work at Heart, a station I'm a huge fan of, it was a no brainer! Not only do I get the opportunity to work at the UK's most popular commercial station, but I get to work with Stephen again. Sunday mornings are going to be a lot of fun!"