 Global chairman calls GMG deal "small"

Sir Charles Allen, chairman of Global Radio has blasted media regulation saying the compliance rule book on buying radio stations is out of date.

"Why do you need to go through all this compliance and plurality for 12 small radio stations?" he told the Evening Standard. "Rather than letting companies get on and grow, we have this level of regulatory involvement for such a small deal."
The small deal he refers to is Global Radio's £70m takeover of 14 radio licenses, most of which are large regional stations such as Real Radio Scotland and Smooth Radio London.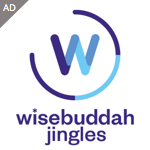 And whilst Global Radio have not announced their future plans for their new assets, it's easy to assume most of the Real Radio stations will become Heart. The future of Smooth is harder to predict – with experts suggesting it will either form a new national network with Gold or be sold on. GMG Radio's two local radio licences in Manchester and Paisley (Real XS) could be off-loaded to the highest bidder.
His reference to the "small deal" is based on radio representing just 3.3% of the total ad market.
Ofcom and the OFT will announce their initial decisions on September 28th, but it's expected the final outcome won't be announced until next summer.