 Who's on Heart comp breached Ofcom rules

Global Radio's Heart Network breached Ofcom rules with its 'Who's on Heart' competition, the regulator has found.


A Heart Devon listener complained to Ofcom in May when, during "Mornings with Toby Anstis", the presenter asked for entries three times without mentioning that the competition was running across the Heart network, and not just on the local station.
Ofcom's Broadcasting Code states that: "Broadcasters must draw up rules for a broadcast competition or vote. These rules must be clear and appropriately made known. In particular, significant conditions that may affect a viewer's or listener's decision to participate must be stated at the time an invitation to participate is broadcast."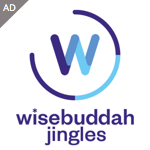 Ofcom's guidance for this rule says that where a competition is run simultaneously across a number of stations, and the main prize is not awarded by each local/regional service, it would normally expect that it has to be made clear that other services are participating. The guidance also advises that this should be done both on air and in any written rules, whenever the competition or its results are run.
Global had already received an informal warning from Ofcom following a similar complaint the month before, regarding a handover from the Devon breakfast show to the networked programme that also failed to mention the competition was networked. On that occasion, Global told the regulator that a cover presenter had failed to read the script in full, and that the issue had been addressed with staff. On that basis, Ofcom decided not to pursue the matter further.
A spokesperson for Global Radio told RadioToday.co.uk: "Global recognises and apologises for the error relating to the 'Who's On Heart' competition.
"The company has a stringent policy of transparency and honesty and prides itself on a rapid response to any listener issues, and takes this responsibility very seriously. It is worth noting that in the past twelve months Global has broadcast more than 3200 successful competitions across its radio brands, with 1585 of those on Heart FM alone, and this has been our only error."
Global had implemented a pre-recorded 'tag on' of the disclaimer, to play out automatically with the phone number. Ofcom accepted that most regular listeners to the morning show were likely to have heard and understood that the competition was conducted across the Heart Network.
However, in its finding, the regulator said: "It is Ofcom's view that no listener – regular or casual – should be given the impression that a competition is run over a smaller geographical area than is actually the case. We therefore view the potential size of a broadcast competition as a significant condition that may affect a listener's decision to participate.
In this instance, on three occasions, such a condition was not broadcast at the time listeners were invited to participate in the broadcast competition, 'Who's on Heart', in breach of Rule 2.15 of the Code."