LBC 97.3 enjoys national media attention

Global Radio's London talk station LBC has enjoyed a large amount of television and newspaper attention after Nick Clegg's first regular slot.


The station has hired the Deputy Prime Minister for a weekly Thursday morning phone-in, and at least one of his calls caught the eyes of the media as Clegg confessed to owning an Incredible Hulk Onesie.
The show was covered live as it was happening on Sky News and there were news reports on BBC News, ITV News and Five News, plus the BBC's Daily Politics and Newsnight programmes and even ITV's Loose Women, plus station details mentioned on BBC Radio 4.
The Daily Telegraph's radio critic Gillian Reynolds appeared on Daily Politics to give her opinion of Call Clegg too.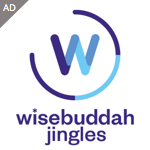 Call Clegg, as the segment with breakfast host Nick Ferrari is called, is the first time a senior member of Government has agreed to be called by listeners every week on a radio station.
LBC 97.3 breakfast host Nick Ferrari told RadioToday.co.uk exclusively: "I'd like to think this was a real watershed moment for the radio industry because it clearly demonstrates the commercial sector can handle big stories, big interviews and set the news agenda as well as anyone else. This is 'onesie' that radio will never forget."
Talking on the BBC's Daily Politics yesterday, Gillian Reynold said: "If you're talking about what's in it for Nick Clegg, what's in it for LBC? It shows they've got a national audience because although it's only available on FM in London – via digital radio and online, it's a national audience."
Talking to Nick Ferrari, who was also a guest on the show, she said: "It was a very swift show, it went in the blink of an eye. I don't know how you did it. Your control of the timing was masterly."
And when asked if she will listen to Call Clegg week after week, Gillian replied "Yes I will."
The media coverage has continued today in the national press, with stories and photos in The Times, Daily Telegraph, The Independent, Daily Mail, Daily Express, Metro, Evening Standard, Daily Mirror, The Sun and Daily Star.