 Global Radio's LBC 97.3 has issued an on-air apology for broadcasting a piece of news about Chelsea Football Club which wasn't true.


The apology came during the James Whale show on Thursday after the station said Chelsea Football Club and club owner Mr Roman Abramovich owed £593,000 to the Metropolitan Police on Tuesday.
The LBC apology said: "On this show on Tuesday we criticised Chelsea Football Club and Mr Roman Abramovich, who we stated owe £593,000 to the Metropolitan Police in respect of match-day policing.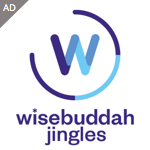 Now, this statement, I'm afraid, was false and it has been confirmed to us that Chelsea have paid in full all amounts owed to the police.
Club financing of match-day policing reflects the law nationally on the policing of events such as sports matches, music festivals and so on.
We apologise unreservedly to Chelsea Football Club and Mr Abramovich for any offence caused by our broadcast."