Nation 80s changes name to Nation Hits

Town and Country Broadcasting's Swansea station Nation 80s is having its third name in six months as it rebrands to Nation Hits.


The station, which changed from Swansea Bay Radio to Bay Radio in 2009, flipped to an 80s format in June last year and identified itself as Nation 80s, to match its sister station Nation Radio.
Now the group is offering a broader mix from the 70s to today on the licence – broadcasting on 102.1FM across Swansea, Neath Port Talbot and South Carmarthenshire and DAB.
Group Programme Director, Mark Franklin said: "During 2012 Nation 80s became part of the Nation Radio family as a decade led station of great songs. Now it's time to broaden that proposition for our listeners and customers with a wider range of familiar hits."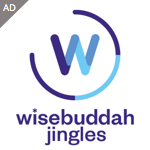 The station was found in breach of its licence last year for not offering as much speech as it should.