 Gold Award for Richard Park at IRN Awards

Richard Park has been presented with a Gold Award at a ceremony in London tonight for an outstanding contribution to the commercial radio industry.


He was presented with the prize at the IRN Awards by one of his staff, journalist and Classic FM broadcaster John Suchet.
Richard said: "I am honoured to receive this award. We work in an incredible industry which I am proud to be part of and to have been able to make a contribution.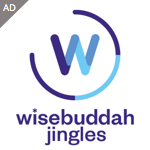 "I would like to give special thanks to IRN and Sky who deliver a high quality national and international news service, which is such an important part of the programming mix for the millions of listeners who tune into commercial radio every day."
The IRN Awards were held at the Century Club in Shaftesbury Avenue, hosted by Sky News and Sky Sports presenter Sarah-Jane Mee.
There was a double celebration for Global Radio as its station Capital East Midlands scooped the IRN Award for best news team with a TSA (transmission area) of more than 750,000. The judges said the entry displayed "strong original journalism."
Real Radio Yorkshire also had two reasons to celebrate; journalist Natalie Glanvill-Rose won the IRN Award for reporter of the year, while the news team was awarded the prize for best and finally for their light-hearted coverage of "The Love Plane", which involved speed-dating mid-air.
Jack fm Hertfordshire was named best news team under 750,000 TSA, with the judges praising the station for seeking out stories that are "fresh, new and original."
IRN Managing Director Tim Molloy said: "The IRN Awards 2013 have been a huge success and we have honoured some extraordinary talent. We received a record number of entries and the standard has been extremely high. It is proof that commercial radio newsrooms are packed with hard-working journalists who really know their audience."
The awards ceremony also paid tribute to IRN's remarkable record in delivering the national and international news to UK commercial radio stations.
2013 is the 40th anniversary of the news service, and a panel of respected former IRN journalists shared memories of news stories which transformed their careers.
IRN editor Louise Hastings said: "Their stories showed how news reporting and broadcasting has changed dramatically over the decades, but some things never change, including the passion for creative story-telling and the desire to give listeners the best news service they deserve."
The winners in full:
Best News Team or Newsroom under 750,000 TSA
Jack fm Hertfordshire
Best News Team or Newsroom over 750,000 TSA
Capital FM East Midlands
Best News Special or Feature
Don't Bet On It – Radio City 96.7
Best Sports Story
If Yorkshire Was A Country: Olympics 2012 – Yorkshire Radio
Newsreader of the Year
Paula Hughes – Real Radio Wales
Reporter of the Year
Natalie Glanvill-Rose – Real Radio Yorkshire News
Rising Star Award
Dave Rhodes – University of Sheffield/Mansfield 103.2
And Finally Award
The Love Plane – Real Radio Yorkshire