Following a recent illness, Global's Richard Park will not be returning to his former role as Director of Broadcasting at the company.
Whilst Radio Today understands that Richard is making a strong and steady recovery, he has taken time over the past several weeks to review his position and will reduce his involvement day to day. However, Richard will remain a key member of the Global Radio main board whilst taking on a new role of Senior Programming Advisor.
The move means Richard will still be involved in the output, advising and guiding of the radio brands rather than day to day management.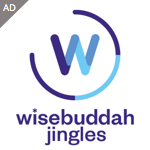 Global's Senior Managing Editors will now report to Stephen Miron, Group CEO as their line reports, for everything outside of editorial direction, and to Ashley Tabor, Founder and Executive President, for editorial direction.
Gareth Andrews, in his role as Group Programming Operations Director, will continue to co-ordinate the Managing Editors day to day and lead the group programming functions.
Ashley Tabor told Radio Today: "Richard has been my radio mentor since I was 15 years old. He's taught me so much, most importantly to trust my instincts and the realities of how things work in the real world. Quite simply, Global wouldn't be the company it is today without him.
"I want to thank him, from the bottom of my heart, for his true dedication and tireless work since we created Global. But most of all, I want to thank him for doing it all with a smile, good grace and never letting anything get to him. That's what experience teaches you, and that's perhaps the biggest gift he's taught me.
"He's simply one of the best, if not the best, most versatile radio programmers in the world. Good job he's not going anywhere! Thank you, Richard."
Richard Park added: "Global is in great shape and I look forward to continuing my close relationship with Ashley and his top team of highly skilled managing editors. It's a great feeling to still be a part of the biggest company in the radio business where I've had a productive and happy twelve years."