 LBC 97.3's evening show presenter Iain Dale will replace James Whale at drivetime 4-8pm on the London-based talk station.

Clive Bull will then takeover the evening show, Monday to Thursday 8pm till 10pm.
Iain Dale is happy with the promotion: "I'm absolutely thrilled to have been asked to present LBC 97.3's Drivetime show, after two and a half years with the station. These are big shoes to fill.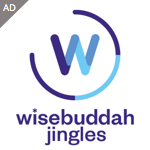 "The new show is going to be a real mix of the big stories and interviews, but the constant thread throughout will be our callers. They're the ones with the stories, as I know from my evening show. I want the Drivetime show to both lead and reflect London's agenda and the priorities of Londoners. I can't wait to get started."
James Rea, LBC 97.3's Managing Editor said: "LBC 97.3 has always been home to some of the country's best broadcasters and I know that Iain and Clive will help drive the station forward in this, our 40th birthday year."
RadioToday announced the departure of James Whale on Monday evening.