 Listeners aren't stupid, Banks tells Bauer

In the on-going saga over the end of local programmes at TFM, rival station Star Radio has dedicated the breakfast show in its memory.

Breakfast host and Programme Controller Robin Banks remembered "When TFM was great" by playing audio highlights spanning 38 years of output from the Stockton-on-Tees station and its predecessor Radio Tees.
Robin and the Star NE breakfast show also complained at what they called Bauer's attempt to fool the Teesside public in the launch of "The New TFM". "It's not the new TFM is it?" said Banks "C'mon Bauer just tell everyone what it is, a relay of Metro Radio with a bit of pre-recorded news! Don't spin it as something new and exciting. Listeners aren't stupid!"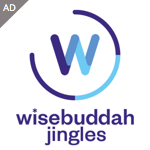 TFM listeners called the show to express their shock at the decision to remove all of their favourite shows. During his breakfast show Banks repeatedly offered jobs to all TFM staff who had lost their jobs or were worried about losing them.
Station Managing Director Mark Reason, confirmed that the station was serious about the offer "I've now spoken to quite a few of the former and current TFM employees. For various reasons I can't comment on how many will end up joining us at Star but it will most likely include talent from presentation, sales and other areas."
Robin Banks also made a live call to Cath Ellington, the Regional Managing Director of Metro & TFM, asking Bauer to sell TFM to Star Radio.
RadioToday broke the news on Friday of Bauer Media's intention to move staff to share with Metro Radio in Newcastle and remove all local programmes from TFM – as allowed by the Digital Economy Act which was passed in 2010.