 Ofcom's statement on TFM's move to Metro

Ofcom's monthly radio update is out, and contains the Format change request submitted by Bauer Media to allow TFM to share with Metro Radio.

Chris Pegg, writing on behalf of Bauer Media says the proposals are in line with section 106 (1A) and (E) believe that these changes would neither substantially alter the character of service nor narrow the range of programmes available.
"The new arrangements of co-location and programming sharing would fall under the Ofcom current policies as programming would continue to be broadcast under the enhanced local area; we are also committed and would guarantee enhanced local news."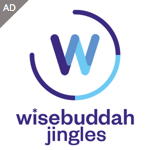 In response, Ofcom wrote:
The request has been agreed under Section106(1A)(a) of the Broadcasting Act 1990 – that the departure would not substantially alter the character of the service, and under section 106(1A)(e) – that (i) the departure would result from programmes included in the licensed service ceasing to be made at premises in the area or locality for which the service is provided, but (ii) those programmes would continue to be made wholly or partly at premises within the approved area (as defined in section 314 of the Communications Act 2003 (local content and character of services)). In addition, the proposed changes are in line with our policies on co-location and programme sharing as set out in our localness guidelines.
TFM Radio started sharing all programmes with Metro Radio on Monday morning