Planet Rock to replace Kerrang! 105.2 FM

Bauer Media will replace the output of Kerrang! Radio in the West Midlands with that of newly acquired digital station Planet Rock.

The move means no programmes will come from Birmingham with some redundancies being made to the programming team who currently provide local output.
105.2FM will turn into a relay of Planet Rock from London but will retain local adverts sold locally.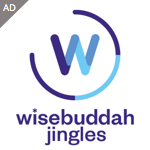 Bauer Media is taking advantage of the Digital Economy Act 2010 which allows a regional FM station to drop all local programmes if it has national DAB coverage.
Kerrang! Radio will continue in a different form online and on a number of local DAB slots but will be operated from London and will be re-aligned to match the magazine and television channel.
It's part of a number of changes which also sees MOJO getting a slot on Planet Rock as MOJO Rocks' presented by MOJO editor-in-chief Phil Alexander, and will air every Saturday night between 7pm and 10pm starting on 15th June.
The last day of programmes from Lionel Street will be June 14th.
Steve Parkinson, Managing Director, Bauer Radio London, said: "We are very excited about the opportunities offered through greater synergy of our three national rock brands – Kerrang!, MOJO and Planet Rock.
"Each brand has massive potential to grow and cross-promote through its own particular passion for the genre of rock music. We believe listeners will be excited about the enhancements we have planned for these much-loved brands.
"At the same time there will be increased opportunities for commercial partners to engage right across the UK's community of rock music fans across key platforms of radio, print, TV, online and events."
More: Why is Bauer Media allowed to do this?

Kerrang! Radio HQ in Lionel Street this afternoon.