 Star NE poaches Viking FM Sales Director

Viking FM's Sales Director Dawn Carney is joining Star North East, with more appointments to be announced shortly.

Dawn has held various management positions at Bauer over the last six years and says she couldn't resist joining Star, describing them as "without doubt the most exciting radio company in the North East".
"I've thoroughly enjoyed my time at Bauer and leave behind lots of great friends," Dawn said.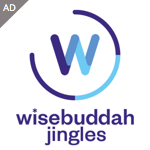 "There is a huge opportunity for Mark and his team and I am confident I can help them achieve their goals."
"This was always designed to be our big year" says Star NE Managing Director Mark Reason. "We have succeeded in bringing amazing on-air talent like Robin Banks, Ditchy and the Three legends to Star and now we're focussed on getting the very best commercial talent too."
Star NE recently offered jobs live on air to all TFM staff after Bauer relocated the station from Teesside to Tyneside and Mark confirms to RadioToday that there are other big announcements to be made, as soon as they can be, over the next couple of months.
He continued: "Star NE is now the only commercial radio station in the North East based south of Tyne & Wear and we intend to absolutely maximise that position."