 Heart Wiltshire gets a new Breakfast show

Former JACK fm Swindon breakfast presenter Ben Atkinson is taking over Heart Wiltshire Breakfast, with TV host Kirsten O'Brien.


The duo have been brought together to launch a new show, replacing Adam Ball & Molly Forbes who have been covering the show since January.
Adam will stay with Heart to present the weekday drivetime show from 4pm, while Molly will be concentrating on her journalism, writing and social media work.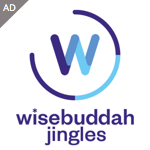 Ben has been at cross-town rival JACK fm since it launched a year ago and before that was with Total Star in Cheltenham where he was doing the drivetime show.
Kirsten has hosted and appeared on a variety of shows including SMart, Inside Out, The One Show and GMTV, plus fronted factual documentaries on BBC3.
Ben said: "Who wouldn't want to wake up Wiltshire every weekday morning with Kirsten O'Brien? What can I say, I'm a lucky man! Wiltshire is a place I know and love well and I can't wait to show Kirsten the sights.
"Our show is going to be full of great music and loads of laughs, but most of all, it's about our listeners so it'll be great to get to know them."
Kirsten O'Brien said: "I can't wait to get stuck in on Heart Breakfast. I'm used to early starts with my toddler but this means I'll be up before him, so there'll be no porridge in my hair when I get to the studio!
"It's difficult to know why I wanted to work with the young, good-looking charmer Ben but we'll be getting you ready for your day with some top songs and entertainment."
Heart's Programme Controller Marcus Langreiter said: "Ben and Kirsten are a great double-act. They will bring a fantastic sense of fun to the new Heart Breakfast from next month and I know that our listeners will love getting involved in the show."
The new show starts on July 1st.