 Bauer continues deal for Scottish football

The Scottish Professional Football League has done another deal with Bauer Media stations for the upcoming season.


All of Bauer's Scottish radio stations – including Clyde, Forth, Northsound, Tay, West and MFR – will have the right to broadcast Goal Flashes from Scottish Premiership and Scottish League One matches throughout the 2013/14 campaign.
Graham Bryce, Managing Director for Bauer Media Scotland said: "We're delighted to be working with the SPFL for next season, continuing our long running association. Our local audiences across Scotland love the drama and excitement associated with goal flashes, and with this deal in place we can keep them informed throughout every match day with all the important action."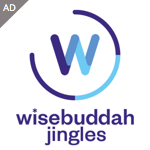 Football coverage for the new season kicked off on Clyde 1 Monday when a new series of Superscoreboard commenced.
Neil Doncaster, Chief Executive of the SPFL, said: "Ahead of the first SPFL season kicking off this weekend, it is great to be announcing Bauer Media as an official broadcast partner of the Scottish Premiership and Scottish League One.
"This deal not only drives more investment into our clubs, but also helps deliver the passion and excitement of our game to fans across the country. We look forward to working with all of the Bauer stations throughout the coming season."