 Planet Rock turns up the Bass in Yer Face

A new series called Bass in Yer Face is starting on Planet Rock, hosted by former Guns N' Roses bassist Duff McKagan.

Duff, who is now lead vocalist and rhythm guitar player for Loaded, will be heard on the national rock station each Sunday at 7pm.
The station says the show will discover some of the most amazing bass lines performed by some the best bassist's rock has produced. "Duff picks the songs and the artists that have made the bass famous, from the likes of Lemmy of Motorhead to Geddy Lee of Rush."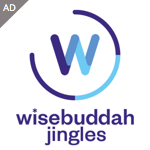 The new show is repeated every Thursday at 8pm.