 Concert planned for Clyde's 40th birthday

Radio Clyde will celebrate its 40th birthday later this year with a concert on Friday 13th December, at the new SEE Hydro venue in Glasgow.

The station, now known as Clyde 1, says it will be its biggest ever gig, partnering with ROX Diamonds & Thrills to bring a number of pop acts to the city.
Cash for Kids will also be benefitting from a special pre-concert event at The Hydro, with all profits going to the charity.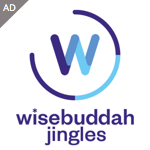 Stuart Duncan, Head of Brand Marketing & Events, Bauer Media Scotland said: "We are absolutely thrilled to announce that this year's Clyde 1 Live will be bigger and better than before, and the perfect focal point for our 40th Anniversary.
"This December marks a significant milestone for Clyde 1 and it is one we are approaching with great energy and excitement. Clyde 1 Live is our way of putting the biggest names in the business on the doorstep of our listeners so they can experience the excitement and the showbiz first hand.
"After a successful three years at the SECC we are moving things up another notch by hosting this year's event at the stunning new Hydro venue, which will be newly opened and only adds to the sense of occasion. It is the perfect host for Clyde 1 Live 2013.
"With our amazing line-up of acts set to be unveiled in the coming weeks we are sure our listeners and music fans will share in that excitement and quickly snap up tickets for a unique night which is most certainly one not to be missed. The countdown is on."