 A number of original presenters are making an appearance on LBC 97.3 today to mark the 40th anniversary of the London talk station.

Douglas Cameron, who co-hosted The AM Programme in the 1970s, will be reading the 8am news bulletin, while Channel 4 News presenter Jon Snow will be reviewing the papers.
Among Jon's many highlights at the station, he reported on the end of the Balcombe Street siege in 1974, when four Provisional IRA gunmen held two hostages for six days near Marylebone.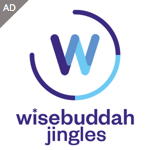 Later at 9pm, LBC 97.3 will broadcast a special hour-long programme called LBC @ 40. Hosted by Clive Bull, it will look back at how the station has covered the biggest stories and events in London and beyond, from the Falklands War, the Iranian Embassy Siege and the Poll Tax riots through to the 7/7 London bombings, the 2011 Royal Wedding and last year's Olympic Games.
It will feature exclusive interviews with some of the former presenters including Angela Rippon, host of LBC Newstalk from 1990 to 1994, Brian Hayes, presenter of the morning show from 1976 to 1990, and Dickie Arbiter, Special Events Presenter.
Richard Park, Global Radio's Director of Broadcasting, said: "When LBC launched on the 8th October 1973, it transformed the radio landscape in this country forever. Forty years on, the station remains a true pioneer in UK broadcasting and we are proud to celebrate this landmark birthday as we look forward to serving London for the next forty years."
The station has put together a photo montage of some classic LBC photos here.