 A number of commercial radio groups are welcoming news from Ed Vaizey that no switch-over date has been set during today's landmark announcement.
A coalition of 81 national, regional and local commercial radio stations operated by 14 separate commercial radio operators has welcomed the lack of commitment to a digital switchover date.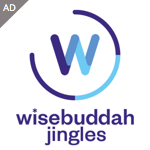 Each of the 14 commercial radio operators in the coalition – which include Celador Entertainment, Quidem, UKRD and UTV Media – say they are committed to technological progress for radio in the UK with increased quality, coverage and choice, saying it can only benefit listeners and the radio industry. However these commercial operators believe that broadcasters should retain flexibility and autonomy over which platforms they invest in.
Paul Smith CBE, Chairman of Celador Entertainment said "The government's decision not to commit to switchover is very good news for listeners. We have always felt that broadcasters are best placed to understand the needs of their audiences and that platform investment decisions should rest with individual radio stations."
Global Radio's Ashley Tabor, Founder & Executive President is welcoming the news of additional Government and BBC funding for extra coverage: "This is the biggest boost to local DAB coverage in many years, and a great result for listeners all over the country. We are delighted that an agreement has been reached to share the costs of new local DAB transmitters between the BBC, Government, Arqiva, Bauer and Global so that local DAB coverage will finally match FM coverage for local commercial radio stations. We want all our local stations, that are part of the Capital and Heart networks, to enjoy good coverage on DAB, and this will soon be a reality as a result of this agreement. The real winner here is the listener.
"We look forward to contributing to the Ofcom review on radio licence regulation which we hope will result in the rules being updated so that they are fit for radio's digital future."
Imagination Technologies, makers of PURE radio sets today said it is supportive of UK Government plans confirming that digital is the future for UK radio and providing certainty about the criteria for digital switchover.
Imagination agrees with Minister Ed Vaizey that switchover is the right course to take and that digital radio brings real benefits for listeners.
Read more from today's conference on our live blog.