 Jamie & Emma go live from Buckinghamshire

Jamie Theakston and Emma Bunton did their Heart London Breakfast show live from a listener's house in Buckinghamshire on Friday.
The stunt was done for Sky TV who were pushing their message that viewers can watch their service in any room of the house. As a result, the two presenters were broadcasting from different locations of the home during the three hour live OB.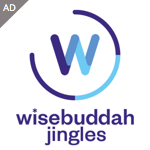 Later in the show, Jamie and Emma were joined by Ashley Banjo, star of Big Town's Dance on Sky 1 and leader of dance troupe Diversity, who came along to teach Jamie and the family's kids a dance routine.
At the end of the programme, the family got a brand new Sony laptop, an iPad, a Samsung Galaxy S4, plus Sky's full TV package, which includes Sky free for a year.
Jamie and Emma said: "We always love taking Heart Breakfast on the road, but to broadcast from a listener's house – a first for us – was extra special. We'd like to say a massive thank you to Pam and all the family for having us over. We had such a wonderful morning, we might move in!"