 Key 103 delivers over £1m worth of toys

Key 103 hit its target of delivering over one million pounds worth of toys to local children just before Christmas.
The station's Mission Christmas campaign revealed 1 in 3 children were living in poverty in Manchester, which promoted listeners to donate at one of the 1,400 drop off points. It was driven by Key 103 breakfast presenters Mike and Chelsea with promotion across the schedule.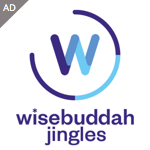 Football players, local authorities, celebs and singers all supported the mission, and a last minute anonymous donation of £152,000 was also made. Toy shop Hamleys sponsored the appeal and matched toy donations dropped at their new Trafford Centre store donating a 1,000 extra toys.
Key 103 also held a Masquerade Ball at Old Trafford (cricket ground) in December with Lisa Stansfield, The loveable Rogues, The Mend and Heidi Range all performing.