 Global's LBC 97.3 has launched Blue Light Week as the station goes on call with special access to London's emergency services.
LBC 97.3 will be alongside the teams responding to 999 calls finding out how emergency crews deal with the situations they face every day.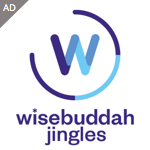 Earlier today, Nick Ferrari officially launched Blue Light Week with a special breakfast show broadcast live from Charing Cross Police Station where he talked to some of London's police officers and interviewed the Mayor of London Boris Johnson. On Wednesday, ahead of the the Metropolitan Police Bravery Awards, Nick will be joined by Sir Bernard Hogan-Howe, the Metropolitan Police Commissioner, who will be taking calls from listeners.
Throughout the week, LBC 97.3 will have reports from the frontline with the London Ambulance Service, the London Fire Brigade, London's Air Ambulance and the RNLI on the River Thames.