 Simon Ross departs Radio City breakfast

Radio City's breakfast show host Simon Ross is stepping down from the flagship show after five and a half years.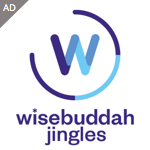 However, Simon announced on-air this morning that he's moving to a new mid-morning show and has signed up the the company for a further two years.
The station's Content Controller Chris Rick has today advertised for a new 'Anchor' to co-host the show along with Leanne Campbell.
Regional PD Ande Macpherson said: "At Bauer Media, we are constantly driving to deliver market-leading, engaging and relevant content across Radio City and all stations within the Place Portfolio. This means developing our talented content team such as Chris Rick as well as retaining our best performers, recruiting the freshest and most exciting talent from outside and developing new shows such as 'Old Skool & Anthems'. We're confident these changes will be popular with listeners and advertisers alike in our anniversary year."
Leanne, who is on maternity leave from co-hosting breakfast on cross-town rivals Juice FM, is said to be starting the new show with a yet-to-be-found Anchor in March.
Graham Sarath, Station Director at Juice FM wished Leanne all the best in her new role and told RadioToday a new breakfast show will also launch on Juice soon: "We're really excited about launching the new Juice breakfast show in the coming weeks and bringing something new, fresh and vibrant to the Liverpool Listeners. We'd like to thank Leanne for 10 great years at Juice and wish her well in the future."